We've
already established that I'm a ridiculous fangirl
. This means I have many apple products at home, in almost every room in the house. I use my iPhone and iPad pretty much nonstop, both for work and play. Which means I have many tech accessories too. People ask me a lot about them, so here are a few reviews/thoughts about the various iAccoutrements.
Cases- some over-zealous fans out there
decry cases
as unnecessary, ugly, and disrespectful to Steve Jobs' genius. I vehemently disagree. To those who say: "You don't need a case. The phone is strong enough to withstand falls" I respond: "are you bubble boy? No? Then you're delusional." To those who say "It's an aesthetic faux pas to cover up the beauty of the iDevice", "ok, but first, see my response above. Second, if you socialize with actual people, telling your iPhone apart from others is very helpful."
Point is, my iDevices are always covered, and I've tried a dizzying number of options over the years. Cases are a very personal choice, not just for the color but the bulk, protection level, etc. your opinion may well differ from mine. That said, here are my "awards" for best cases:
Switcheasy
in general makes great products. I don't have a switcheasy case right now but I have been very happy with them in the past, both in terms of price and quality.
Speck
makes good cases too, but with caveats: their candy shell series was heavy and didn't last long for me. I LOVED the pixel case for my ipad, until I found a crack on the screen. Because of this, I wouldn't really recommend their cases right now. Plus, they are on the pricey side.
Because of the crack, I switched to an
otterbox
for my ipad. It is heavy, bulky, and unstylish, but I think it will stand up to the abuse I dole out. Plus, the integrated stand is actually fantastic: easy to carry even when not in use, very stable, and allows for different screen positions. (More on stands below)
My iPhone is currently in a simple
Belkin
case. I've been very impressed with these. They're very affordable, attractive, and protective. I plan on getting another one when I get a new phone.
What about the iPad aficionados out there? We cannot live by case alone. There are also stands, keyboards, styli, etc.
Well… Again, I've spent an inordinate amount of time and money on all of these things, and my overall impression is that they aren't really worth the effort.
For instance, I have a lovely portable
Logitech iPad keyboard
, but am I writing this post on it? Nope. It's sitting in my office while I sit at my dining room table. It's thin and relatively light, yes, and provides a lovely typing experience. But still: it's longer than the iPad, adds weight to my bag, takes a few seconds to set up. End result: I rarely use it. Unless I need to type for over an hour in a single sitting, it's just not that much of an improvement to make carrying around worthwhile.
There are keyboard cases out there, but they aren't for me. Over 50% of my iPad use is away from a desk, usually without keyboard attached (for instance when I take attendance and look at notes in class). What do you do with the keyboard part of the case at those times? I have no idea. Plus, those cases aren't protective enough for my tastes.
Styli? Again, I've tried a bunch. Some were terrible. Others were pretty good. The top of the heap, for me, are these three:
Wacom Bamboo
: very good feel, responsive, nice looking. Didn't last long, though.
Adonit Jot
: it clicks when touching the screen but very precise. Problem: the plastic nubbin kept falling off.
Cosmonaut
: my current stylus. Huge, so not as much precision. But it's durable. It's so sturdy I don't mind lending it to my preschooler.
As for stands: as mentioned above, my new otterbox has one built in, and I use it all the time. The speck case I used before was a folio, so it had the same mechanism as the smartcover. I hated it. It always unfolded, fell over, etc. It just wasn't solid enough.
Previously, I had other stands which were much better, but again then there's the problem of a separate component to set up. If it takes more than five seconds, it's just not going to happen for me. That said, if you have more patience, I can recommend the
compass
and the
padpivot
. The second one is bulkier but is great for use on one's lap and/or for gaming. The first, meanwhile, is simply gorgeous.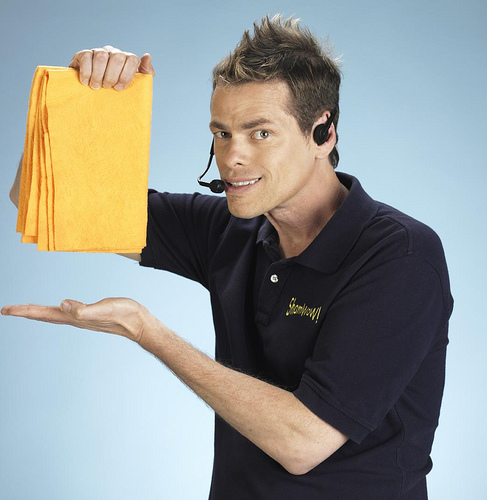 All this to say that you can protect and accessorize your iDevice with little cost and little waste as long as you know how much abuse you will subject it to. OK. Infomercial over. Back to your regularly scheduled programming.